---
---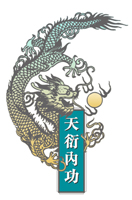 Doris Baer
Senior Nei Gong Teacher, Mentor and Healer
TEL : +852 9388 2481
EMAIL : doris@tianyanneigong.com
WEBSITE : tianyanneigong.com
HOURS : Mon-Sat 8am-9pm
Tian Yan Nei Gong Centre, 3/F, Friendship Mansion, 345 Hennessy Road, Wan Chai
Classes and private sessions teaching Nei Gong (an internal Qi Gong) to integrate body and mind; free trial class.
Nei Gong is the parent system of Tai Chi and Chi Gong, internal Chinese art practiced for physical health by improving strength and flexibility and for relaxation, personal growth and spiritual development. The Tian Yan Nei Gong Centre is a community space for like-minded people to share and learn.
Owner and director Doris Baer teaches Tian Yan Nei Gong™ courses and private sessions to integrate body and mind for beginners and experienced students as well as workshops and teacher training. Doris offers individual and group sessions with Healing Flame, her own healing techniques to balance body, mind and spirit.
Joined 22-Oct-01 | Updated 07-Nov-18
---
---
---