Hong Kong Youth Arts Foundation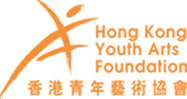 Working with over 80,000 young people, schools and youth organizations, HK YAF presents exhibitions, performances, workshops and art tours.
TEL : +852 2877 2625
EMAIL : info@hkyaf.com
WEBSITE : hkyaf.com
CONTACT :

Unit C, 8/F Wah Ha Factory Building, 8 Shipyard Lane, Quarry Bay
The HK Youth Arts Foundation provides quality, non-competitive, inclusive arts experiences for young people aged 5 to 25 of all cultures, backgrounds, languages and abilities, including who are disadvantaged and underprivileged. Established in 1993 by Lindsey McAlister, YAF reaches out to young people and offers art experiences to enrich the learning process by offering new ways of channeling energy and looking at the world, improving creativity, self-expression and self-esteem and enhance problem-solving, leadership and teambuilding skills. HK YAF organizes over 2,600 events and programs each year.


Entered Joined 23-Oct-01 | Updated 22-Nov-16
---