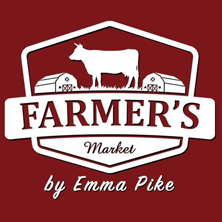 Farmer's Market
Emma Pike, Owner & Manager
Premium quality farm-fresh meat and seafood home delivered 5 days a week with no minimum order.
TEL:

EMAIL : info@farmersmarket.com.hk
WEBSITE : farmersmarket.com.hk
CONTACT :

3/F, Room 301, Honest Building, 9-11 Leighton Road, Causeway Bay, HK Island
Online orders received before 12pm noon from Monday to Friday will be delivered the next day. Free delivery with orders over HK$600; add HK$70 for delivery for orders less than HK$600.
All of our products are antibiotic and hormone-free, sustainably farmed and 100% traceable so you get the same quality time and time again.
Entered 14-Mar-16 | Updated 18-Nov-20