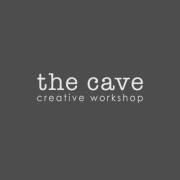 TEL : +852 3663 7823
EMAIL : cavemen at thecaveworkshop dot com
WEBSITE : thecaveworkshop.com
CONTACT :
9B2 Mai Gar Industrial Building, 146 Wai Yip Street, Kwun Tong, Kowloon
Salvaging high quality abandoned goods for reincarnation into something better than their previous life.
Once upon a time, there were seven cavemen living in a highly modernized society - Hong Kong. They found such an industrialized world and mass production defies people of the knowledge of how things are made and where they have come from, which is much different from a caveman lifestyle where all creations come from their own hands and thinking. As people are unaware of stories behind things they use, they hardly treasure things they own and they dispose them easily, making large quantities of high quality garbage. Cavemen see this as an opportunity to change people's lifestyle and rebirth these abandoned goods. Each object they make has a unique story and life behind it along with the memory of its creation.

Entered 19-Jan-11