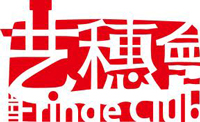 TEL : +852 2521 7251
WEBSITE : hkfringe.com.hk
CONTACT :

HOURS : M-Sat 12-10pm
2 Lower Albert Road, Central
A not-for-profit community organization with two studio theatres, exhibition areas, pottery workshop, a rehearsal studio, restaurant, bars and roof garden
We nurture local emerging artists by presenting their work and providing a supporting environment to create and hone their skills. With our open access policy we supply venues and publicity support for many young artists. We feature and promote theatre, dance, music and exhibitions. We engage in cultural heritage work, community outreach and regularly collaborate with overseas arts organizations to showcase and promote Hong Kong and its artists.
---