---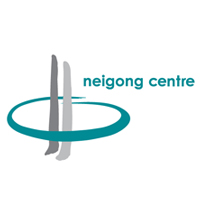 Doris Baer
Senior Teacher Tian Yan Nei Gong®, Mentor and Healer
TEL : +852 5272 8737
EMAIL : doris@neigongcentre.com
WEBSITE : neigongcentre.com
CONTACT :
HOURS : Mon-Sat 8am-9pm
Nei Gong Centre, 3/F, Friendship Mansion, 345 Hennessy Road, Wan Chai
Doris Baer activates your inner strength and inner beauty in a life transforming experience through a combination of Nei Gong (inner work) and a set of healing techniques including the "Healing Flame" to balance body, mind and spirit.
As an accredited Essential Archetype Mentor® (by Insight Teachings), Doris helps clients to gain clarity on their strength and abilities so they can they can utilize them and live their fullest.
Doris teaches regular workshops on specific topics, small (around eight) group classes and individual sessions for one or two in English, Swiss German; free trial class.
Joined 22-Oct-01 | Updated 26-Aug-19
---
@neigongcentre
---
---