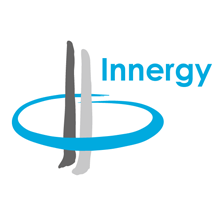 Innergy Centre
Doris Baer, Innergy & Nei Gong Teacher
TEL : +852 5272 8737
EMAIL : doris@dorisbaer.com
WEBSITE : dorisbaer.com
CONTACT :

HOURS : Mon-Fri 8am-9pm, Sat 8am–5pm
NOTE: Innergy Centre closed on 31 August 2021 and Doris is available for private appointments.
Innergy is a complete healing energy work combining Nei Gong, an ancient Taoist art of Chinese exercises, healing and mentoring. We believe that our body has the power and knowledge to heal itself from the inside out and the outside in.
Our passion is to show you in a holistic way how to activate your inner strength and how to restore your inner life force, thus empowering you to take care of your own body and happiness. We offer small group classes, private one-on-one sessions and workshops. Services are available in English, German and Swiss German and on Zoom. Free trial group class for newcomers and HK residents.
Entered 22-Oct-01 | Updated 04-Aug-21